---
How do we help you build your own brewery?

1.Work out a suitable brewery proposal in compliance with your requirements
Before deal, we would supply free consultation and design service in order to wok out a suitable proposal.

Firstly, a professional equipment list in compliance with basic requirements would be recommended for your reference. It is very helpful to get full information of every unit. Of course,this equipment list just give you a top view of the whole system. There must be something which is not suitable for you. Then we would talk further about what you want for your own micro brewery equipment and make a detailed list to show your own idea. In order to avoid any misunderstanding between our communication, we are willing to supply some technical drawings for your system, such as brewing tanks drawing which show you every parts of the tank, the mashing flow chart which show you the brewhouse pipe connections, the floor plan which show you the system dimension in your brewery and even some loading drawing to save you money for sea transportation. If your craft brewing equipment is very special and you don't know 2D drawings very well, we would design the 3D drawing to show the brewery design visually. Of course, it will spend a lot time to design 3D drawing for the technicians. Things might become easier and better if you have chance to visit us and talk your idea face to face.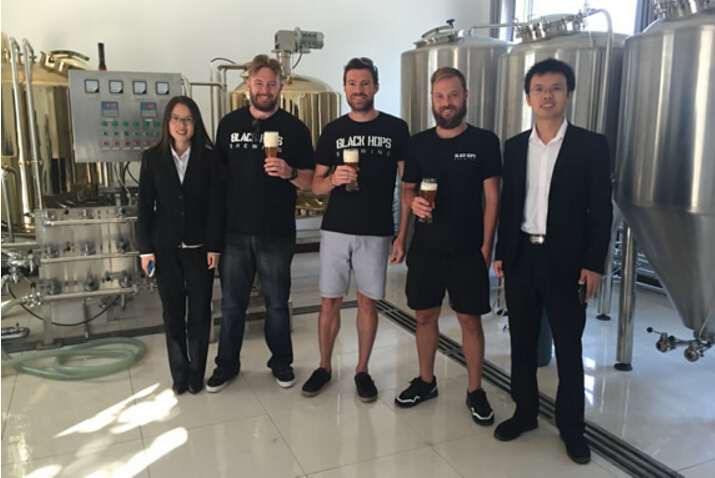 2.Manufacture high quality beer equipment with professional workers, capacious workshop and advanced facility etc.
Once making deal, we will prepare the production plan with technical department right now and keep the equipment put into production as soon as possible.

Most of workers in our factory have been in this industry for many years. They have rich experience and superior skill to manufacture high quality brewery equipment. Furthermore, as you know, the professional manufacturing tools and devices are also necessary for manufacturing high quality equipment. We equip professional tank lifting, rotating, dimpling, acid pickling&passivating facility in the factory to do best welding, polishing etc.

Beyond that, many small details would also affect the equipment quality during manufacturing.For example, a dark environment will hide a lot quality defect during polishing or welding.It will make workers depressed and reduce the degree of work earnestly as well. So we rent a 6000m2 space,
capacious and bright enough, which makes our crews work in a comfortable environment and
make them more focused. It will also be much easier to carry out and supervise 5S Management.
These small details are usually ignored by most of factories in China.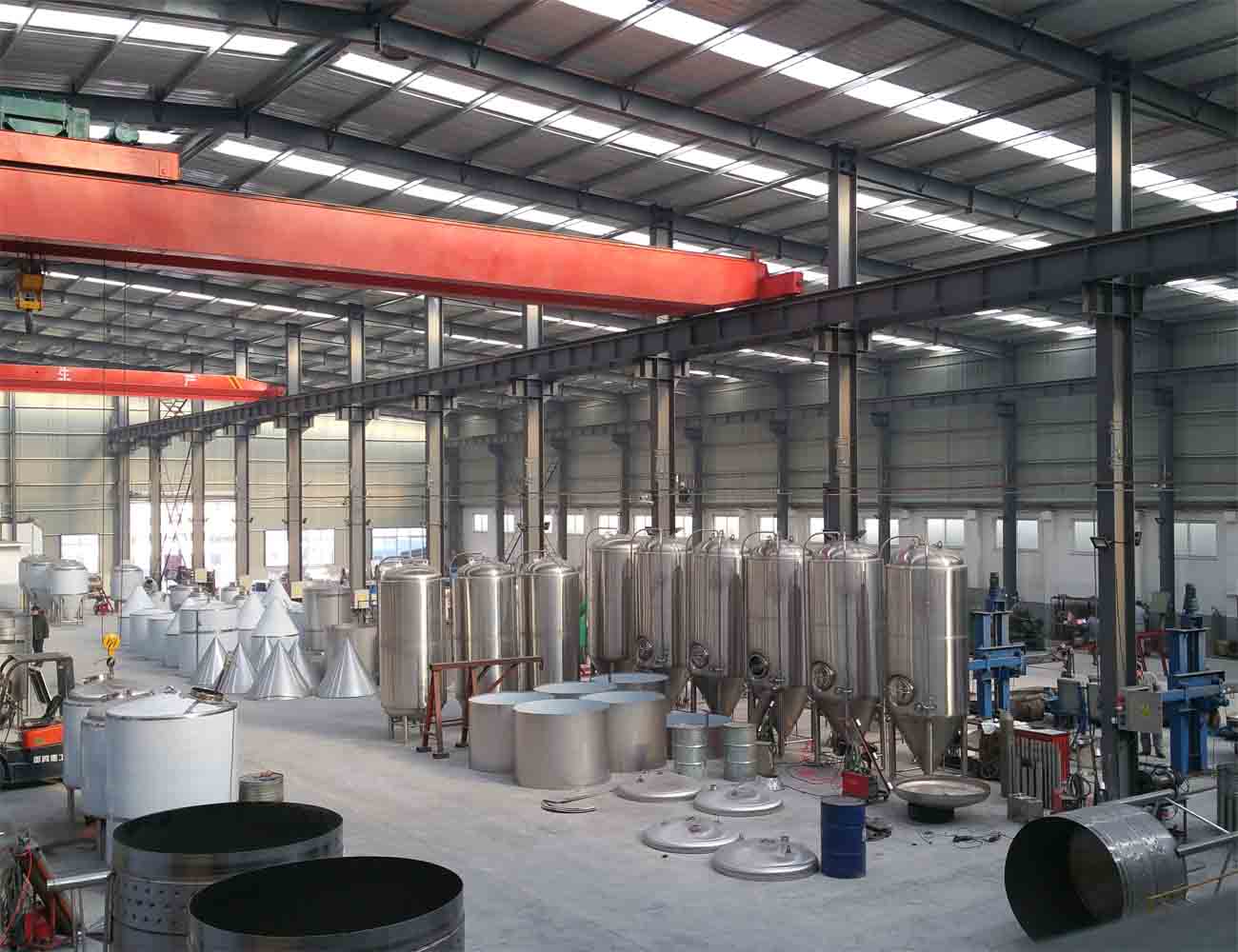 3.Supply safe packaging and shipping service
When the equipment is finished and ready to deliver, we would wrap every equipment with plastic film to protect the tank surface. Sometimes, maybe the tank would exceed the container height and must lie down in the container. In this case, we would supply iron frame to fix the equipment for avoiding any damage in transportation.

After packaging, you can find shipping agent by yourself for booking vessel, shipping etc. If you are new and not familiar with transportation issues, we would like to help arrange the equipment transportation from our factory to your building.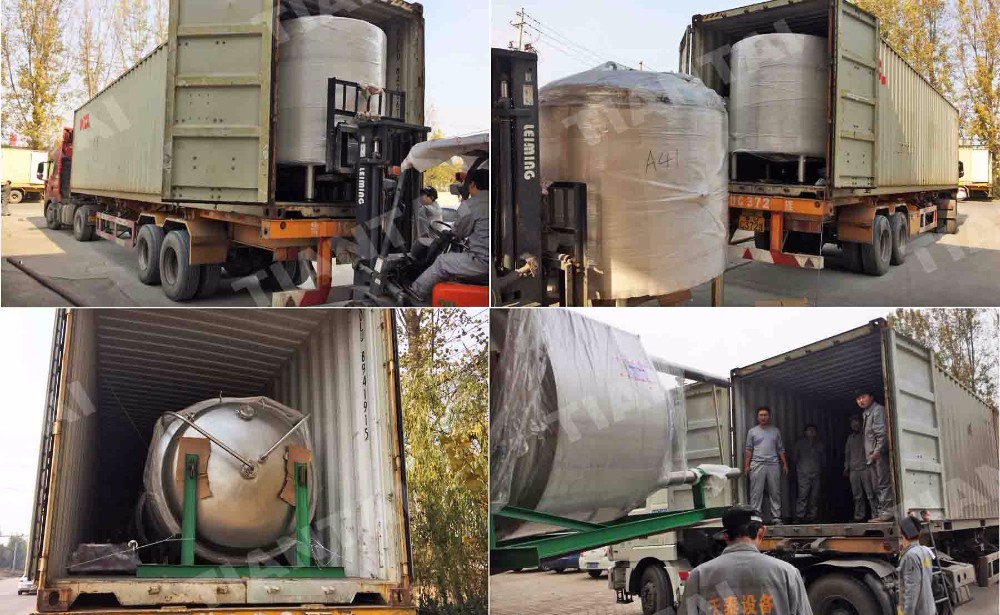 4.Send the engineer to help you install the brewery free of charge
During the equipment manufacturing and shipping, we would keep you know in advance what you need to prepare for installation so that you have sufficient time to do it. Once the equipment arrives at your building and you are ready to install the equipment, we would send engineer to help you assemble the brewery and train the operator immediately, which is free of charge within service period. If you prefer to install the brewery by yourself, it is also no problem. All required manuals, pipe connection diagram, electrical schematic diagram, terminal definition diagram etc would be provided timely.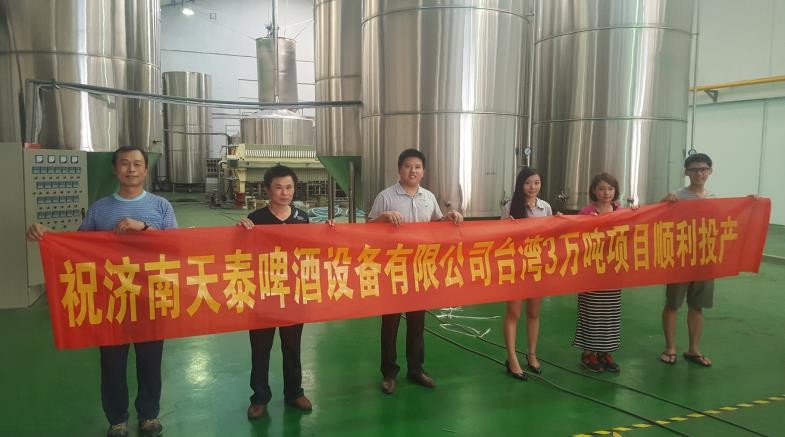 5.Provide reliable guarantee and maintenance
For tanks body, we provide 36 months complete warranty and life-time maintenance service.
For the accessories and auxiliaries facilities, they are guaranteed for one year.
In addition, we supply necessary spare parts and wearing parts freely for convenient replacement in the future, such as tri clamp, tri clamp gasket, butterfly valves, pump seal etc. And we are responsible for the nature damage of the machinery in the warranty period.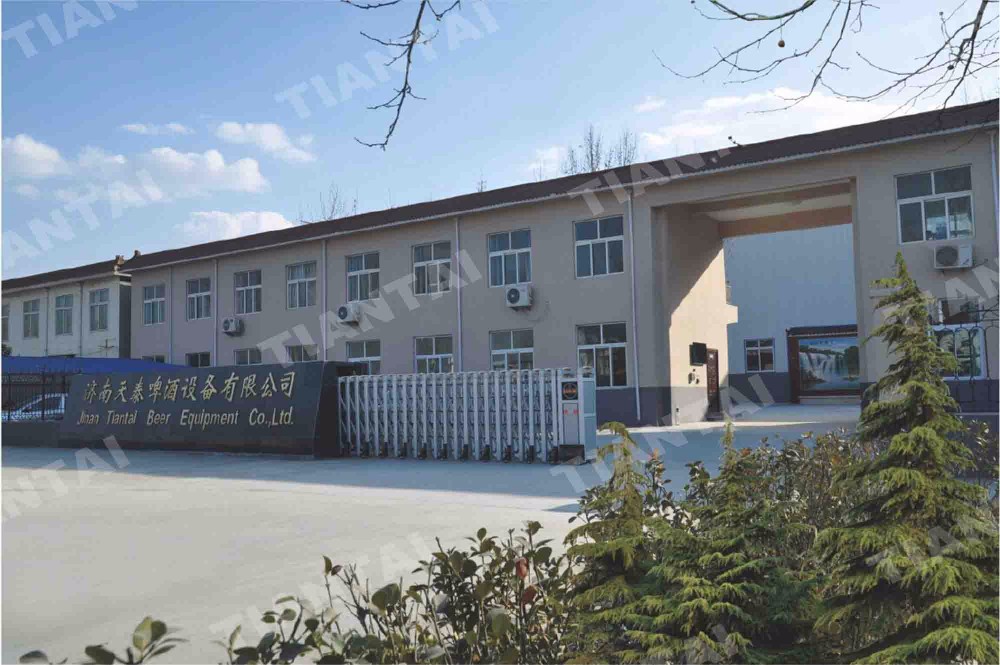 ---
---
---
For professional brewery solution and exactly quotation, please feel free to send inquiry below.