12 HL Open fermenting equipment
Open Top Fermenter
fermenter
---
---
12 HL Open fermenting equipment
Most of open top
brewery fermentation tanks
are made of wood and used for big distillery. Some of tanks are made of stainless steel for micro brewery. It is flat top and flat bottom. Despite this trend of brewing the beer with conical fermenter, there still have some brewmasters believe that the old way is best way. With the open fermentation tank making superior beer due to the top fermentation yeast create different flavor easters. Besides the open top fermentation tank allows yeast harvest and repitching while yeast is at his healthiest before it goes dormant and settle into the bottom of tanks.
Open fermentation requires a secondary vessel for aging. And you need a pump to transfer the beer as the open fermentation tanks can not hold pressure.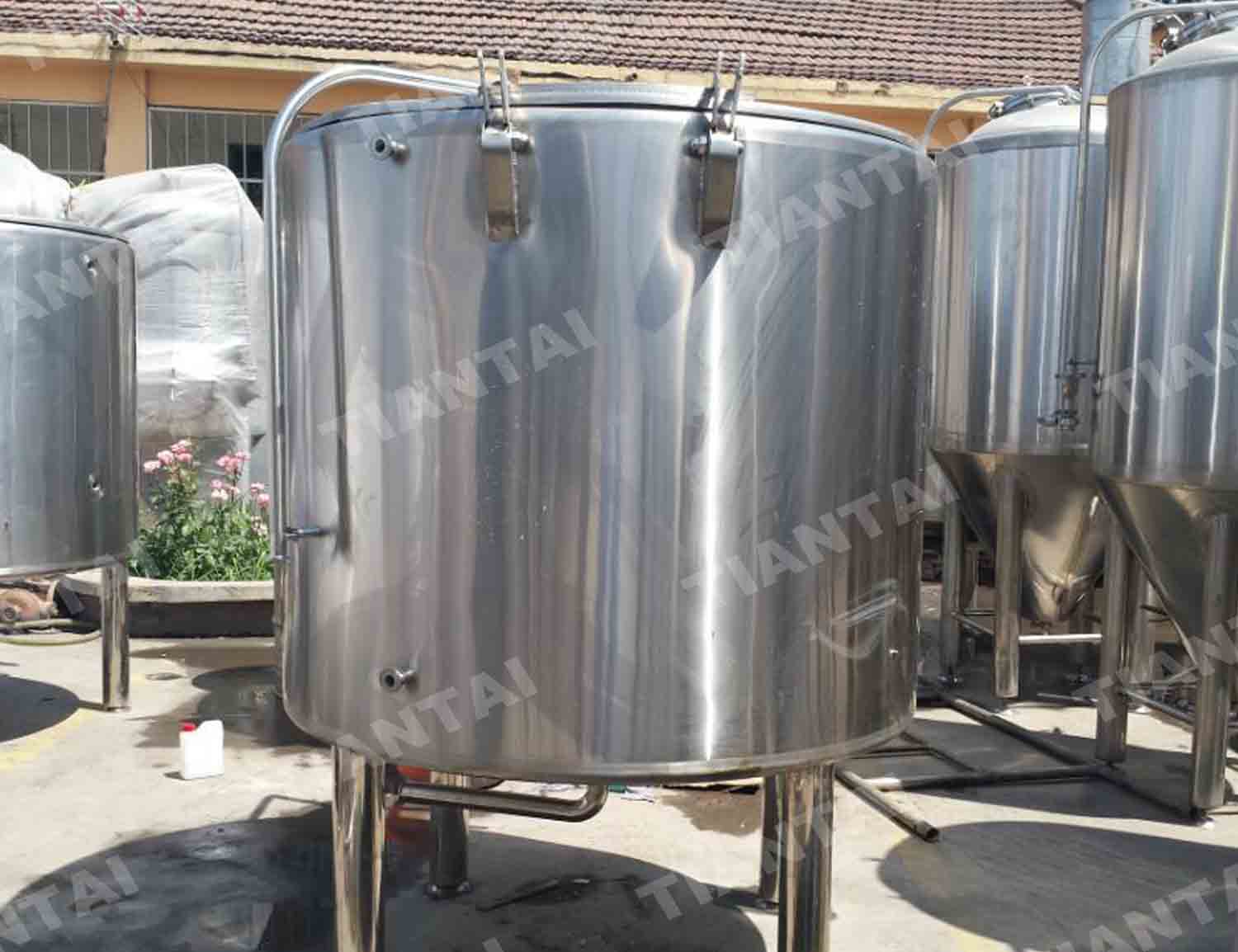 Quick overview of 12 HL open top brewery fermentation tanks

| | |
| --- | --- |
| Capacity | 12 HL |
| Dimension | Φ1260x2150mm |
| Body of Tank | Flat top and bottom |
| Work Pressure | Under 1bar |
| Location of Manway | No |
| Dry Hopping Port | NO |
| Glycol Jacket | Dual zone jackets on cylinder |
| Heavy Duty Leg | 4 pcs |
| Carbonation Device | Optional |
Main configuration of 12 HL open top
brewery fermentation tanks
-Interior Shell: SUS304 full welded TH=3mm
-Exterior Shell:SUS304 full welded TH=2mm
-100% TIG welding with pure argon gas shield
-Interior Finish: Overall polishing to 0.2~0.4 μm without dead corner
-Insulation: Polyurethane; TH=80mm
-Glycol Jacket: Dimpled plate on side
-CIP arm with 360° coverage CIP spraying ball
-Shockproof pressure gauge on CIP arm
-Rotating racking arm and port on cone with butterfly valve
-Tri clamp discharge arm with butterfly valve
-Thermowell for high accuracy temperature sensor
-Level tube for special request
Contact us immediately to get latest specification and price of 12 HL open
brewery fermentation tanks
.
---
---
---
For professional brewery solution and exactly quotation, please feel free to send inquiry below.